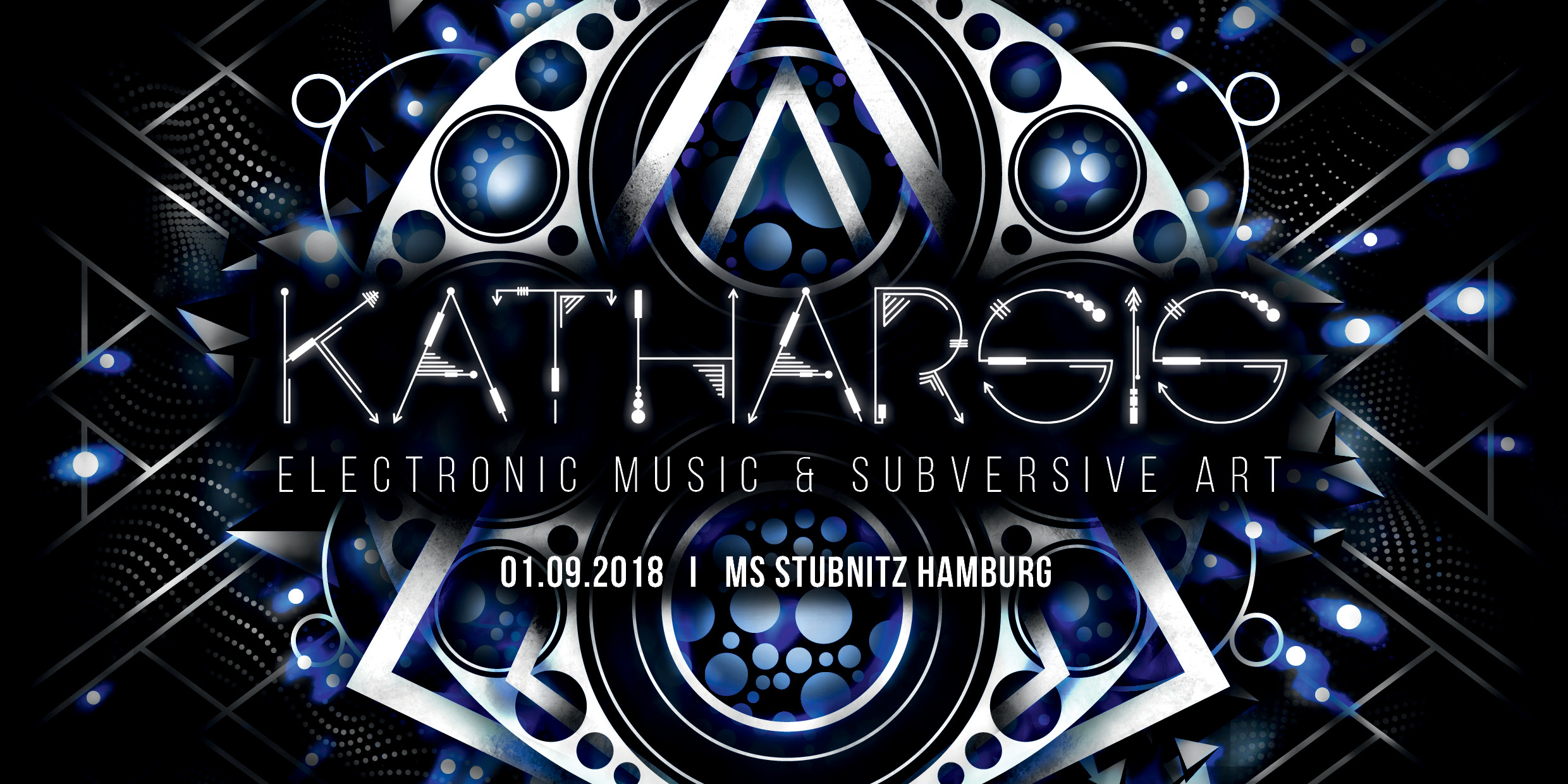 Die wundervolle Katharsis Party, die jahrelang im Hamburger Fundbureau ihre Heimat hatte, gibt ihre Premiere auf der MS Stubnitz in Hamburg mit einem fetten Lineup am 1. September 2018!

Neben S.K.E.T., Noire Antidote, Meta Meat, Ecstasphere und vielen weiteren DJs (inklusive Thedi) und Liveacts, spielen wir auch mit KiEw mal wieder auf dem grandiosen Motorschiff.
Wer uns sehen und hören will, muss jedoch ordentlich Mate trinken oder einfach früh aufstehen, wir spielen nämlich um 4 Uhr morgens…
Das komplette Lineup und der Timetable sind wie folgt:
KiEw live @ Katharsis 2018
Samstag, 01.09.2018
Start: 21 Uhr
MS Stubnitz
Kirchenpauerkai 26
20457 Hamburg
Lineup:
Live Music:
KIEW (Out of Line): Experimental Electro-Industrial
META MEAT (Ant-Zen/Audiotrauma): Tribal Electro-Industrial
S.K.E.T. (Hands): Political Rhythm Industrial
ZAN LYONS: Live A/V and strings
NOIRE ANTIDOTE (Audiotrauma): Post-Industrial/Witch House
ECSTASPHERE (Audiotrauma): Special Ambient Set
CHAOTALION: Electronic Soundscapes
Performance Art:
MAD KATE | THE TIDE: sexWORKperformanceART Post-Punk
ANTOINE PANACHÉ (Barreuh Records): Avant-Garde Experimental Outsider Drag Darkness
Art Installation by:
EPISTROPHE – Art Kollektiv
DJs:
THEDI (Kiew)
A/ONA (Drone Berlin)
SUPERSIMMETRIA (Hands/Monolith Rec.)
AKOASMA (Mondmaler)
LUNAXINE (Katharsis)
OPHELIA THE SUFFERING (Katharsis)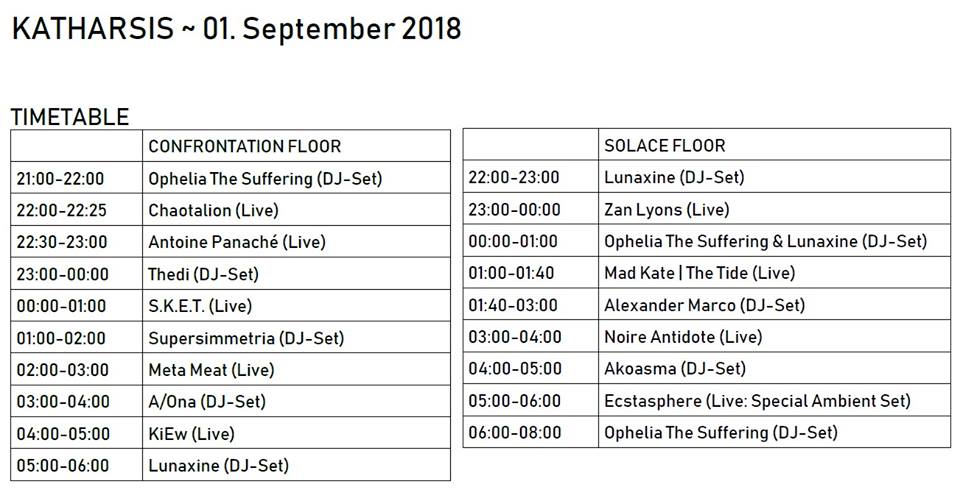 Mehr Infos: www.katharsis-party.de
FB-Event: LINK
The wonderful Katharsis party which was located for years at the Fundbureau club in Hamburg is giving its' premiere on the MS Stubnitz in Hamburg with a full packed festival lineup on September 1st, 2018! Besides S.K.E.T., Noire Antidote, Meta Meat, Ecstasphere and lots more djs (including Thedi) and liveacts, we will also play with KiEw on the fantastic motor ship. If you want to see (and hear) us, you have to stay up late or get up early as we are playing at 4 in the morning…
Find the complete lineup and the timetable above/beneath.