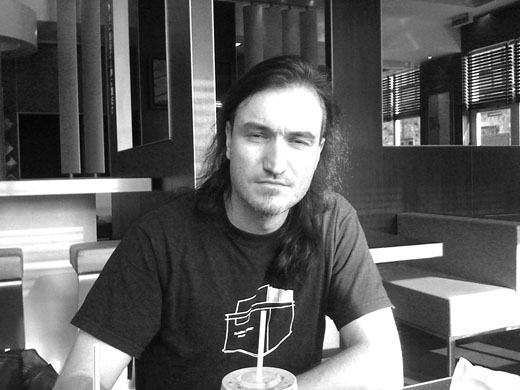 Stationsbericht 28.11.09, Zimmer 72, Patient Stephan Thiemicke (kurz: "/t")
Der Patient /t ist zur Optimierung unseres Therapiekonzepts zusammen mit den anderen Insassen aus Zimmer 72 gebeten worden, anlässlich der nahenden 100. Gruppentherapie seine wichtigsten Erfahrungen mit dieser Therapieform zu schildern. /t hat jedoch die ihm für Notizen überlassen Stifte zerkaut, aus dem Papier Flugzeuge, Schiffe, Hütchen und Musikinstrumente geformt und gefordert, mit dem Stationsarzt zu sprechen. Das Gespräch mit dem Arzt wurde aufgezeichnet.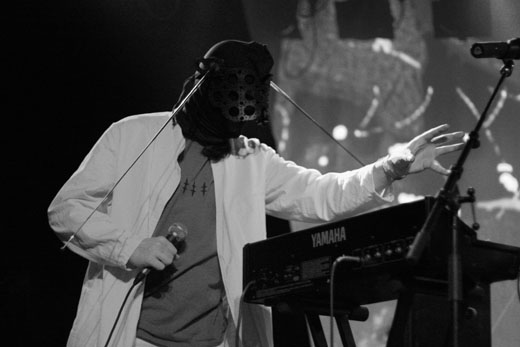 "Erzählen Sie uns bitte, warum Sie zu uns kommen!"
"Dieser Erfahrungsbericht, den Sie von uns verlangen, hat mich sehr aufgewühlt, weil er so viele Erinnerungen geweckt hat – angenehme Erinnerungen, aber auch Erinnerungen an Verluste."
"Sie beklagen einen Verlust?"
"Nein, ich beklage viele Verluste."
"Können Sie exemplarisch einen für Sie wichtigen Verlust näher beschreiben?"
"Ja, meine Socke liegt auf der A7."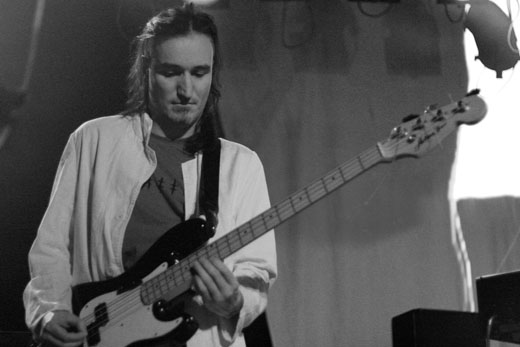 "Wie kam es dazu?"
"Wir waren auf dem Weg zur Schallsturm-Therapie mit Dive und Terminal Choice in Kiel. Es war ein gnadenlos heißer August-Tag und ich habe das Shotgun-Roulette für die Hinfahrt gewonnen. Im Prinzip war der Beifahrersitz ganz bequem, aber leider war in dem alten VW-Bus der Lebenshilfe die Heizung kaputt. Das wäre nicht weiter dramatisch gewesen, wenn sich die Heizung nicht hätte in Betrieb nehmen lassen, denn es war ja sehr heiß an diesem Tag. Stattdessen lief die Heizung ständig und heizte uns zusätzlich ein. Wir haben versucht, das Problem dadurch beherrschen zu können, indem wir die Heißluft einfach nach unten auf unsere Füße geleitet und die Fenster weit heruntergekurbelt haben. Das war hinreichend angenehm, erzeugte aber Schweißmonken. Deswegen habe ich meine Schuhe ausgezogen und wurde dafür von anderen Patienten und Pflegern gedisst. Um zu beweisen, dass nicht meine Edelfüße, sondern der in Schleswig-Holstein häufig neben der Autobahn verrottende Dung der Schwarzbunten für explizite Gerüche verantwortlich war, warf ich meine linke Socke nach hinten auf die billigen Plätze. Dann geschah das Unfassbare…(schluchzt)."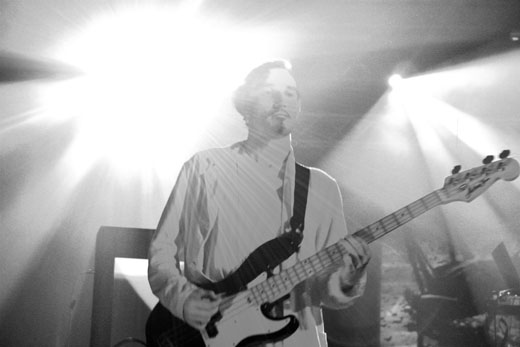 "Was ist passiert?"
"Meine Socke wurde wie der Fanschal eines Fußballclubs in ein Fenster geklemmt und flatterte im Wind. Wenige Augenblicke später wurde das Fenster geöffnet. Im Rückspiegel sah ich etwas schwarzes auf dem Seitenstreifen liegen. Es wurde immer kleiner und verschwand."
"Das ist ja schrecklich! Wie haben Sie ohne Socke den Tag überstanden?"
"Der mitgereiste KiEw-Fanclub war so freundlich und half mit grauen Stulpen aus. Aber das ist nicht dasselbe. Die am Abend folgende Gruppentherapie war…irgendwie…seltsam. Glas klirrte und auf dem Fußboden war eine schäumende, bräunliche Flüssigkeit, die muffig roch, und es war neblig, einige Leute saßen vor uns…ich erinnere mich nicht mehr genau. Wir wurden in einen Raum der oberen Etagen gebracht, dort saßen zwei Frauen und ein Mann, der mit der Klinik zu tun hatte. Der Fanclub befreite kurz darauf diesen Raum, bis ein anderer, ein böser Mann kam."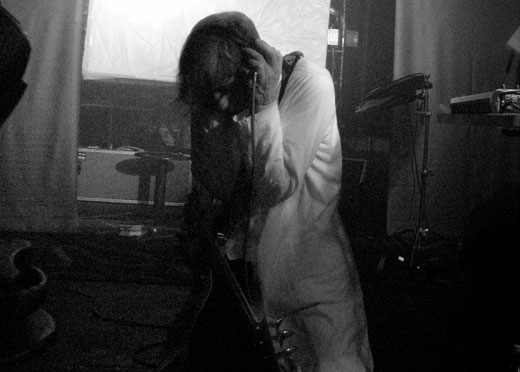 "Warum soll der Mann böse gewesen sein?"
"Er sagte etwas."
"Was hat er gesagt?"
"Das weiß ich nicht mehr. Wir sind jedenfalls wieder zurück in den Bus gegangen und haben uns auf den Weg ins Zimmer 72 gemacht. Dabei haben wir die graue Kabelkiste verloren. Das ist ein weiterer herber Verlust. Außerdem war es auf dem Rückweg war so dunkel, dass ich meine Socke nie mehr wiedergesehen habe (schnieft)."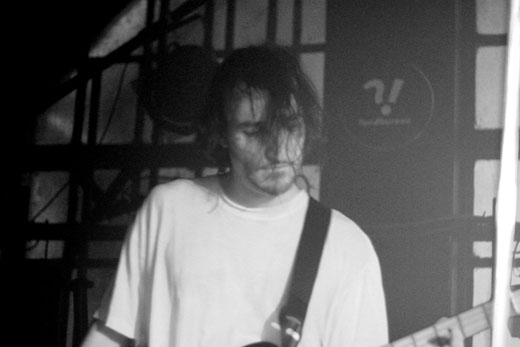 "Gibt es denn nichts, was Sie an Ihre Socke erinnert oder den Verlust kompensieren könnte?"
"Jahre später waren wir mit Mobile Homes unterwegs, um mehrere Livegruppentherapien halten zu können. In den Mobile Homes befanden sich Kühlschränke, die allerdings nicht sonderlich kalt hielten. Ich hatte Esrom dabei, der im Laufe der Tage ein herrliches Aroma entwickelt hat.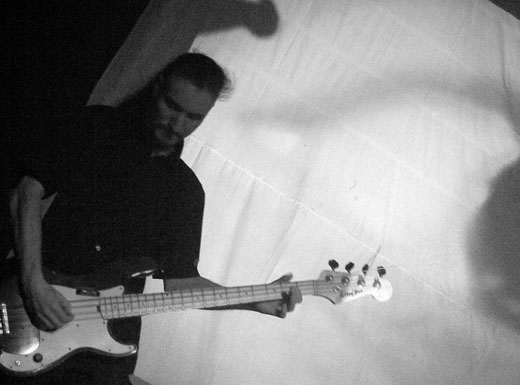 Durch den osmotischen Druck wurde das Aroma durch die Kühlschranktür ins Auto gepresst und diffundierte dort bis in die verborgenste Ecke hinein. Danach galt für Schuhe ein striktes Ausziehverbot und auch der Esrom ist in Ungnade gefallen, deswegen bin ich auf Maiskölbchen umgestiegen, denn diese werden aus einem Ginseng-Wurzelextrakt gewonnen und verbessern die Merkfähigkeit des Gehörns! Leider hat Schwester Hildegard eine Ginsengextraktallergie, deswegen gibt es keine Maiskölbchen mehr, deswegen gibt es keine Merkfähigkeitsverbesserung und deswegen kann ich mir kaum noch etwas merken. Ich suche etwas und weiß nicht, was – furchtbar, wo ich das gelassen habe."
"Aber wenn Sie sich, wie Sie sagen, nichts mehr oder nicht mehr sehr viel merken können, was sagen Sie während der Therapien?"
"Erzählen Sie uns bitte, warum Sie zu uns kommen!"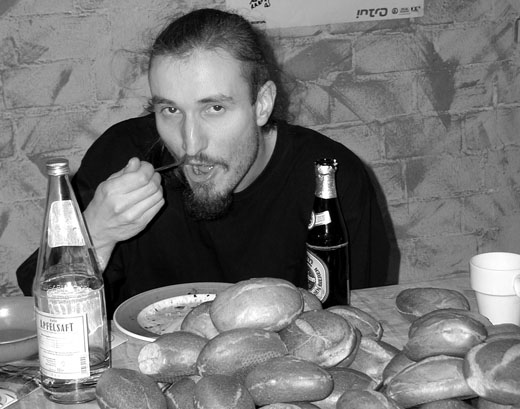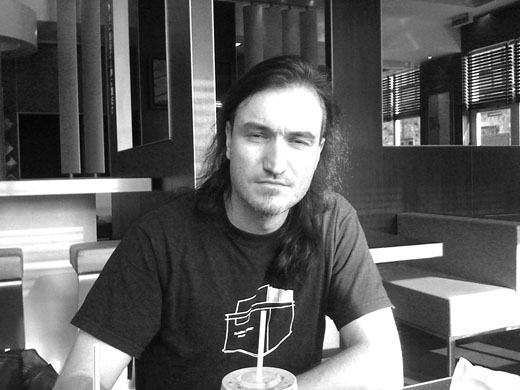 ward report 28.11.09, room 72, patient Stephan Thiemicke (short: "/t")
Patient /t, as well as his fellow inmates from room 72, was asked to help optimize our therapy-concept on the occasion of the approaching one hundredth group-therapy, by giving an account of his experiences with this therapy-form. /t has however chewed the various pens given to him for jotting down his thoughts to pieces, moreover he has taken the paper and made little hats, planes, boats and musical instruments out of them, and demanded to speak to the medical doctor on duty. The following dialogue with the doctor has been recorded.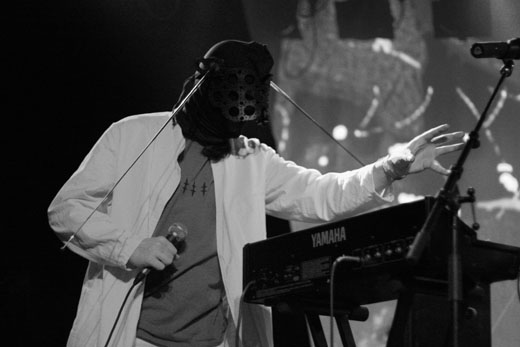 "Please tell us, why you came to us!"
"This report on my experiences which we are asked to write has really shook me, because it has brought up so many memories – pleasant ones, but also memories of loss."
"You are mourning a loss?"
"No, I am mourning about many losses."
"Could you give us an example by describing an important loss in greater detail?"
"Yes, one of my socks is lying on the Autobahn 7"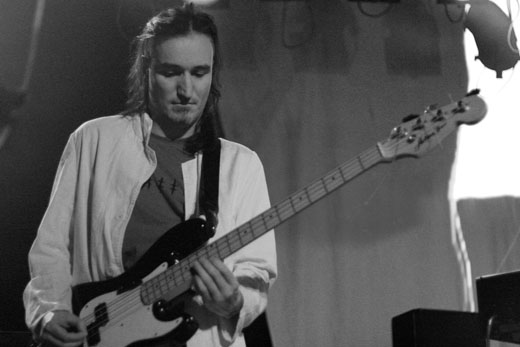 "How did this happen?"
"We were on our way to the "Schallsturm"-therapy with Dive and Terminal Choice in Kiel. It was an extremely hot day in august and I had just won the shotgun-roulette for the ride. The seat next to the driver wasn't principally uncomfortable, but sadly the Volkswagen bus of the Lebenshilfe had a busted heater. Nothing dramatic if it had been defective in such a way that it wouldn't have worked at all, since it was very hot that day. But it was running and couldn't be turned off, adding to the heat provided by the sun already. We tried to control the problem by leading the hot air coming out of the vents down to our feet and opening the windows as wide as possible. That wasn't too bad, but it created quite the sweating feet. So I took of my shoes and because of that I was harassed by the other patients and the wardens as well. To prove that my luxury feet were not responsible for any explicit smells, which were in fact caused by the rotting dung left so frequently in Schleswig-Holstein next to the road by the black-spotted ones, I threw my left sock into the back of the car. Then the ultimate happened…(sobs)."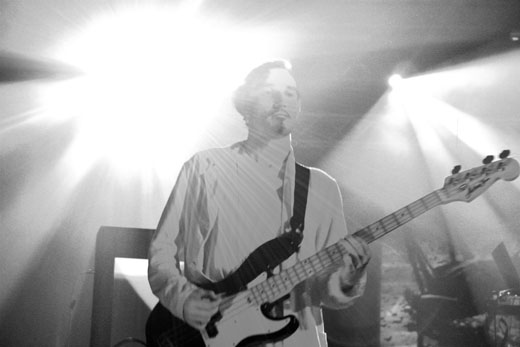 "What happened?"
"My sock was hung out of the window flying in the wind like the scarf of a football fan. Seconds later the window where my sock had been held squeezed between glass and frame was lowered. In the rearview mirror I saw something black lying on the side of the road. It became smaller and smaller and then disappeared."
"But that is terrible! How did you survive the day without a sock?"
"The accompanying KiEw fan-club was so kind to help out with grey cover-ups.
But that just isn't the same. The following group-therapy in the evening was…somehow…strange. Glass shattered and there was brown, foaming liquid on the floor, smelling stale, and it was foggy, some people were sitting in front of us…I don't remember exactly. We were taken to a room upstairs, there were two women and a man, I think he had something to do with the clinic. The fan-club retook the room shortly afterwards, but then another, evil man came."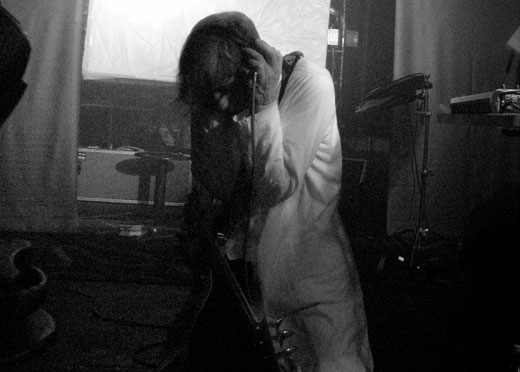 "Why should this man have been evil?"
"He said something."
"What did he say?"
"I don't remember anymore. Anyway, we went back to the bus and soon were on our way back to the room 72. That was when we lost the grey box full of cables and wires. That was another devastating loss. Also it was extremely dark on the way back, so I never saw my black sock again (sniffles)."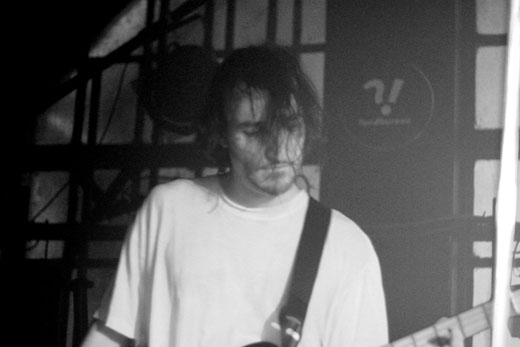 "Isn't there anything to make up for the sock or to compensate that loss?"
"Years later we were traveling with mobile homes, to do several live group-therapy sessions. In those mobile homes you had refrigerators, which didn't keep the things stored in them very cold, though. I had some Esrom with me, and this cheese developed a stunning aroma after a couple of days.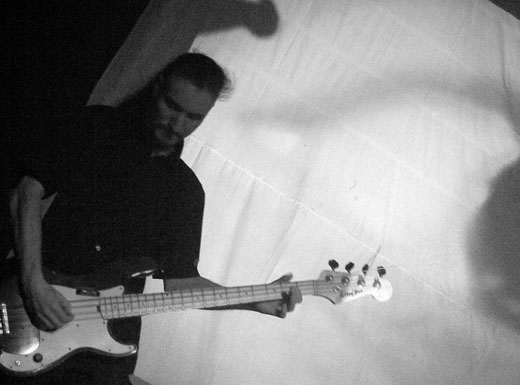 Through osmotic pressure this aroma was released into the car and diffused into every corner. After that nobody was allowed to take of his shoes anymore and even the Esrom fell from grace, that is why I turned to little corncobs, since they are produced from ginseng root extract and enhance the storage capacity of the horncells! Sadly sister Hildegard suffers from ginseng root extract allergy, so no more little corncobs, and thus no enhancement of memory capacity and that is why I hardly remember anything. I search for something and I don't know what it was-terrible, where I might
have left it."
"But if you, as you just said, hardly remember anything, what do you say during therapy?"
"Please tell us, why you came to us!"